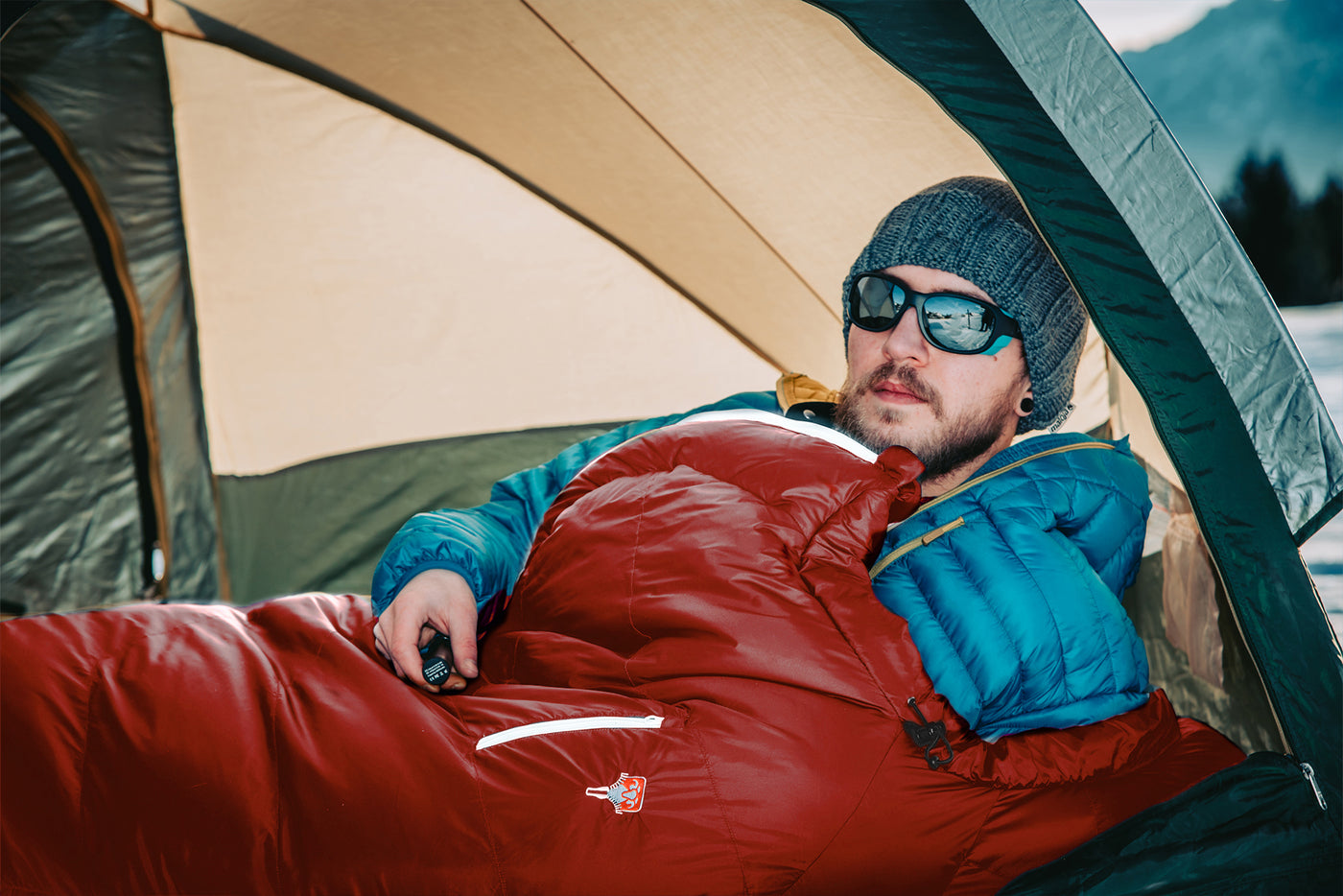 The extra-warm sleeping bags
The Grüezi bag® hybrid sleeping bags are the ultimate choice for anyone looking for extra warm and comfortable nights outdoors. Through the combination of the highest quality down filling and the climate-regulating properties of the natural AlmWolle, these sleeping bags offer a special sleeping climate with a low weight.
Whether you stay in the mountains or in cooler regions, the warm hybrid sleeping bags ensure that you can sleep warm and comfortably every night. They are robust, light and compact and, thanks to the natural properties of alpine wool, offer first-class moisture regulation.
Some hybrid models also have a washable carbon heating element in the footwell for that extra portion of warmth.
The extra-warm sleeping bags