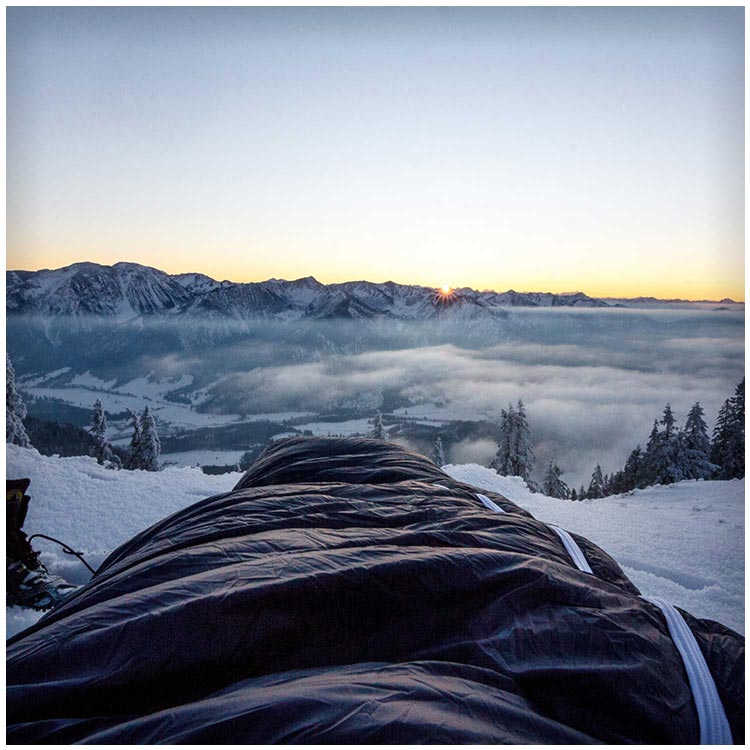 Down feather sleeping bag with wool
Down feather sleeping bag with wool
Down feather is light, super warm and small in pack size. Wool is less sensitive to moisture and acts like a natural air conditioning system. DownWool combines the positive properties of down feather and wool.

However, should you drive into areas that are very humid, e.g. on river banks, on the boat ... we recommend almwool sleeping bags.

Buy a new down sleeping bag with DownWool now!
---